Partner with Maximum Vitality® wholesale and channel partners programs to promote health and well-being to your friends, clients, and followers.  Until recently, available only to medical practitioners, Maximum Vitality was created to bring sophisticated supplements developed for doctors directly to consumers.
Whether your friends are executives, professionals, sports enthusiasts including weekend warriors, women, or biohackers, we have the  selection of nutrients designed specifically to help them obtain the best of health, achieve goals and aspirations, and excel at what they do.
Most nutritional supplement companies focus on problems.  We focus on helping our clients achieve their life goals, ambitions, dreams and aspirations.  Isn't that a better outlook to promote?  Does it resonate with you and your store?
The field of health and wellness continues to explode.  We rode the first wave with basic supplements, then the second wave with medical professionals and learned so much about the human body, healing and performance.  Are you ready to ride the next wave with your friends, followers, customers, and Maximum Vitality?
Partner with an organization that is advancing the standard for human well-being and achievement of individual aspirations, whether it is just the best of health, or to excel at work, at sports, at home and in all aspects of life.  A healthy body is a blessing that everyone deserves.
CHANNEL PARTNERS
DESIGNED FOR HIGH REVENUE
Up to 25% commission per sale.
Industry leading reorder rates.
Advanced retargeting technology.
Easy tracking & real-time sales reporting.
Becoming a channel partner with Maximum Vitality gives you summaries of world-class information targeted directly to your friends' ambitions, goals, work, and recreation.  We focus on your followers needs, goals and aspirations, not on what this or that supplement can do for the average person.
Maximum Vitality provides social media support for highly lucrative promotions.  Our turnkey content and ongoing support will help you to create a large revenue stream that recurs for you every month. Sign up now and let's get our relationship started!
30, 60, or 90 day reorder option with free shipping.
Click here for our Channel Partner application and program details.
WHOLESALE
DESIGNED FOR REPEAT BUSINESS
Targeted to your customers and their aspirations
Unique formulations
Increase checkout value
Easy to understand and promote
Isn't it time to create a Lifestyle Performance section in your store which isn't just sports?  So many of your customers would appreciate it.  They would immediately recognize this is what they are seeking.
Your customers will appreciate how clearly Maximum Vitality supplements focus on their needs, if only they thought of this way to identify them.
You will create a new motivation for shoppers in the supplement section and increase your average checkout and profit margin substantially.
This is a new way to present nutritional supplements to your customers.  It does not create any risk with the FDA for your store, as the product claims are clearly structure, function, and aspirational.
Click here for Wholesale application and program details.
TARGET YOUR FOLLOWERS
The better your targeting, the more our content resonates.  They will respond.
Maximum Vitality provides supplements to support your customer's and followers' greatest aspirations.  In a recent survey published in the Nutrition Business Journal, half of respondents said "supports healthy muscle and tissue" would make them likely to buy a product, followed closely by 48% who said they are looking for products that "promote improved energy and stamina."
Another notable response was the 42% who said are looking for supplements that "promote healthy circulation."  We have supplements that support all these aspirations.
Maximum Vitality is right for your customers and followers if you encourage a knowledgeable, active, and healthy lifestyle.  Nutrition is a key factor to enable these aspirations.  Many consumers seeking supplement help with their health, energy, and achieving their goals think they stand a better chance of achieving their personal and lifestyle goals with Maximum Vitality supplements.
Many are enjoying success at work, at sports, and at home, but many are looking to get the most they can out of the time and investment they put into their health, education, and fun activities.
Once they experience enhanced performance – at work, at play, on the road or at home – your customers will continue to buy.  Its kind of addicting (in a good way) to feel so good that they enjoy excelling at work, at their sport, or whatever their goals.  Who doesn't want to wake up refreshed and with energy to tackle the inevitable challenges that the day brings?
PROMOTE HEALTH AS A CHARITABLE FUNDRAISER
Churches, Temples, Sports Clubs, Schools, Support Associations, Boy Scouts with the antidote to Girl Scout cookies, and other charitable groups can use health as a means to raise funds.  Everyone wins!
PROMOTE HEALTH TO YOUR EMPLOYEES
Businesses which desire healthier employees, less productivity losses to sick leave, more energetic and motivated employees can recommend or stock Maximum Vitality for their employees.
We can respond to your customers' questions in real time after your promotion launches.
Partner with Maximum Vitality and Our Medical and Scientific Advisors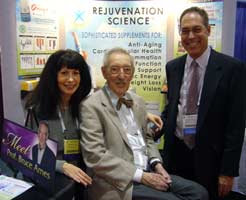 Bruce Ames PhD, Professor Emeritus of Biochemistry and Molecular Biology at the University of California, Berkeley, and senior scientist at Children's Hospital Oakland Research Institute.
One of the most cited scientists in all fields with more than 550 peer-reviewed, published scientific journal articles.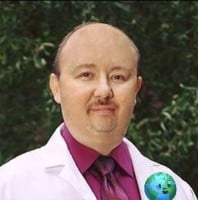 Chris Meletis ND, former Dean of Naturopathic Medicine and Chief Medical Officer for 7 years and was awarded the 2003 physician of the year by the American Association of Naturopathic Physicians.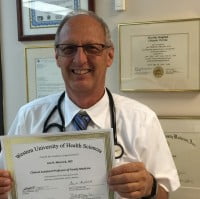 Jan Mensink MD, Neurosurgeon, Emergency Room Physician, Family Practitioner, and Minister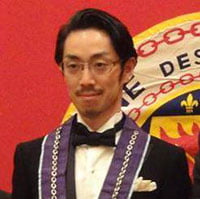 Hiroyuki Otomo MD, Board Certified Anti-Aging Clinician in Tokyo, Japan. Founder of Ishipedia, the Japanese nutrition and medical version of Wikipedia.